Kick-start your Career with
ONLINE
B.COM
Program Overview
The Bachelor of Commerce (B.Com), a three-year undergraduate curriculum, aims to prepare students for careers in Banking, Accounting, Insurance, and Finance by teaching them Analytical skills, Finance, Economics, Business Acumen, Business Laws, Taxation understanding, etc.
Why should one study B.Com online?
Critical thinking, the flexibility of learning, self-paced, lesser admission criteria, affordability, time-saving, devoid of relocation, and many more make the B.Com online course lucrative to pursue.
Key Highlights
Dual Degree
Live Classes during Weekends
Repeated Access to the Course Material
UGC Approved
Flexibility of Learning
Program Duration
A B.Com online program is a 6-semester, 3-year undergraduate program.
Eligibility Criteria
Candidate must have completed +2 or equivalent
For Whom
Decouple the Career Barrier
To Reinitiate one's Career
Wants to Pursue Studies while Continuing Job
Program Benefits

Career Options
Program Benefits
Professional Course: The Bachelor's Degree in Commerce is an extensive professional program that provides specialized instruction and skill development appropriate for the chosen profession or industry.
Expertise in Various Subjects: One can gain competence in a variety of areas, including Accountancy, Taxation, Banking, Finance, Business Law, Cost Accounting, and many more, by pursuing a B.Com online. These courses open up a wealth of prospects in a variety of industries.
Best ROI: One of the best investments one can make in oneself is to pursue a B.Com. It is reasonably priced and creates jobs across all sectors, including the public, commercial, and government ones with a good pay package.
Opportunities in Various Industries: Because a B.Com degree holder develops knowledge in a variety of fields, there are openings for graduates in commerce across a wide range of industries.
Career Growth: There is plenty of room for professional growth because a wide range of industries need them. To reach the top of their industry, they can establish careers in Taxation, Finance, Accounting, Banking, Insurance, Wealth Creation, Auditing, Management, etc.
Career Options
Financial Risk Manager: A Financial Risk Manager's duties include monitoring the shifting business market as well as identifying and assessing potential hazards that could endanger an organization's success and offering solutions to reduce those risks.
Business Analyst: Evaluating business processes, anticipating requirements, uncovering areas for improvement, and developing and implementing technical solutions to the problems that arise in a business so that the company can grow smoothly.
Public Sector Banker: A public sector banker is responsible for opening and managing customer's bank accounts, authorizes and evaluates overdrafts and loans, and, if required, writes cashier cheques and money orders.
Accountant: An accountant is responsible for compiling, evaluating, documenting, reporting, and maintaining the accuracy and timeliness of the financial information of a company or an individual throughout the year.
Tax Consultant: Tax Consultants assist firms and individuals with Accounting, Auditing, and effective planning to lessen their clients' tax burdens. They are experts in tax liabilities and tax deductions.
Course Curriculum
Semester Wise Courses
Elective Courses
Fee Structure
| Programme | Level | Duration in Years | App fee in Rs | Admission fee in Rs | No of sem's | Total-Tution fee per programme in Rs | Examination fee (UG:750/- per sem & PG: 1000/- per sem) in Rs | LMS fee-(1000/- per sem) in Rs | Total Fee |
| --- | --- | --- | --- | --- | --- | --- | --- | --- | --- |
| B.Com | UG | 3 | 500 | 10,000 | 6 | 72,700 | 4,500 | 6,000 | 93,700 |
Support During the Program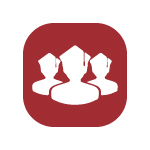 Onboard session for new Students
KLU conducts an 'Onboard Session' for the newly enrolled students.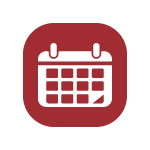 Academic Calendar for the Semester
KL University provides Academic Calendar to the Students.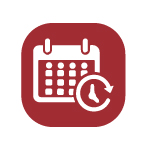 Learning planning weekly Schedule of Learning
To ensure that students clear exams, the KLU provides a 'Weekly Schedule of Learning'.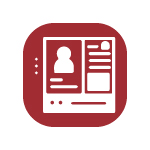 Robust LMS Platform
User-friendly LMS platform is used.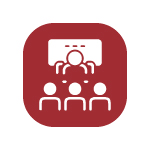 Faculty and Mentor Connect
KLU helps students to progress in their education.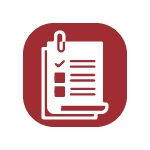 Examination Review and Preparation Guidance
KLU assesses the student's progress and guides him/her in examination preparation.
Frequently Asked Questions