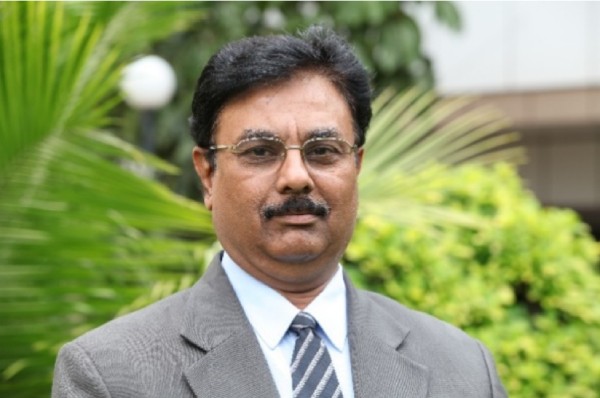 Prof. C. Shanath Kumar
Director (E-Learning)
Prof. C. Shanath Kumar is the Director of the Centre for Distance and Online Education (E-Learning), K L (Deemed to be) University. He is a distinguished academician and industry expert with over three decades of remarkable experience. His extensive journey traverses both academia and the corporate realm, leaving an indelible mark.
In the academic sphere, Prof. Kumar's role as an Assistant Professor at TAPMI, Manipal, and his tenure as Dean at TASMAC, exemplify his dedication to fostering excellence in education. His leadership as Head of Department at Nitte Institute and Manipal Education, as well as his contributions as a Visiting Faculty at esteemed institutions, including SDM Institute and MP Birla Institute, reflect his commitment to shaping future generations.
Prof. Kumar's influential presence extends deep into the corporate domain. Notably, his pivotal role as General Manager and Head at TEFL Express, UK, underscored his adeptness at managing global teams for online English Language Teacher Training. His role as Vice President and Head-eLearning at iNurture Education Solutions showcased his visionary prowess in spearheading e-learning initiatives. He masterminded comprehensive e-learning strategies, forged budgets, and orchestrated content development, fortifying ties with 35 esteemed university partners.
A trailblazer at Manipal Global Education, Prof. Kumar pioneered and solidified the institution's e-learning division. He championed technology-enabled learning in distance education, instrumental in conceiving the revolutionary "EduNxt" Learning Management System. His profound involvement in its design, development, and deployment across diverse educational units underscored his technological acumen.
Prof. Kumar's illustrious journey encompassed multifaceted roles. He embarked on successful stints as Chief Operating Officer at Sonsie Technologies, where he initiated operations for a software training company and forged strategic partnerships. His tenure as Deputy General Manager at First Computers highlighted his adeptness in managing extensive franchise networks and crafting innovative curricula in emerging technologies.
A profound educational background underpins Prof. Kumar's academic accomplishments. Armed with an M.Sc and MBA in Marketing and Systems, his pursuit of knowledge culminated in a distinguished PhD.
Prof. C. Shanath Kumar stands as an emblem of erudition and innovation, seamlessly blending his academic acumen with corporate finesse to architect transformative educational landscapes.