Avail the New Cutting-Edge
Data to Rule the Data-Driven Industry
ONLINE
MBA DATA SCIENCE
Program Overview
An MBA in Data Science is a two-year post-graduate degree that deals with obtaining, collecting, interpreting, and analyzing data for the benefit of a company or organization and to stop losses. It enhances analytical and management skills.
Why should one study MBA in Data Science online?
It's the best way to study online MBA in Data Science in India. Easy accessibility, flexibility, geographic flexibility and above all time saving makes online education attractive. One can earn while pursuing the course and break the hurdles of the superb career.
Key Highlights
Study while Earning
In-Demand Specialization
Placement Support
Elite Instruction
NAAC – A ++ Grade
Program Duration
Online MBA in Data Science is a 2-year post graduate program with 4 semesters.
Eligibility Criteria
Graduates in any discipline are eligible for this course.
For Whom
Aspiring for the Dual Degree
Wants to Pursue Studies while Continuing Job/p>
Program Benefits

Career Options
Program Benefits
Worldwide Career Scope: As someone with a degree in this field knows to anticipate potential dangers in the future and turn them into profits, there are many opportunities for employment, growth, and advancement in various nations.
High Untapped Opportunities: Since this field is more recent, there is more room for professional growth and demand, but there aren't enough qualified people to fill these vacancies, so this course is quite profitable.
Critical for Company Growth: To continuously evaluate their strengths and weaknesses, an MBA in Data Science degree holder comes in handy and can make strategic decisions that support their growth goals.
Hone Skills to Predict Risk: Skills like obtaining, collecting, interpreting, analyzing, and concluding data are some of the skills which are sharpened during this course.
Skills to Develop Strategies: A master in Data Science develops the abilities needed to create market strategies that will benefit the business or organization.
Career Options
Data Analytical Officer: A Data Analytical Officer works with the available data to plan, carry out, and evaluate surveys and data dashboards. They also manipulate, analyze, and interpret massive amounts of data.
Data Engineer: A data engineer collects, arranges, and processes data in order to develop solutions that Data Scientists and Business Analysts may use.
Business Analyst: Business analysts carefully examine and dissect data to create models that reveal trends, offer insightful information, and promote the expansion of a business.
Research Analyst: The career scope for a Research Analyst is researching, analyzing, interpreting, and presenting data related to markets for the company's growth and profit.
Data Scientist: To make data-driven decisions and assess market trends for the benefit of businesses and industries, a data scientist must comprehend and interpret data.
Fee Structure
| Programme | Level | Duration in Years | App fee in Rs | Admission feein Rs | No of sem's | Total-Tuition fee per programme in Rs | Examination fee (UG & PG: 500/- per sem) in Rs | LMS fee-(500/- per sem) in Rs | Total Fee |
| --- | --- | --- | --- | --- | --- | --- | --- | --- | --- |
| MBA Data Science | PG | 2 | 500 | 1,000 | 4 | 40,000 | 2,000 | 2,000 | 45,500 |
Support During the Program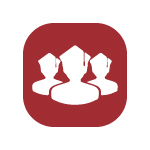 Onboard session for new Students
KLU conducts an 'Onboard Session' for the newly enrolled students.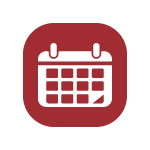 Academic Calendar for the Semester
KL University provides Academic Calendar to the Students.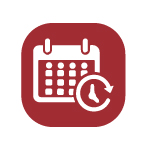 Learning planning weekly Schedule of Learning
To ensure that students clear exams, the KLU provides a 'Weekly Schedule of Learning'.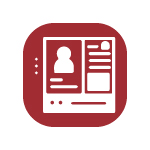 Robust LMS Platform
User-friendly LMS platform is used.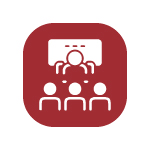 Faculty and Mentor Connect
KLU helps students to progress in their education.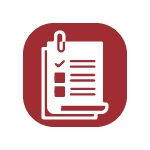 Examination Review and Preparation Guidance
KLU assesses the student's progress and guides him/her in examination preparation.
Frequently Asked Questions