How Worthy is it to Pursue an Online Masters Degree in Data Science?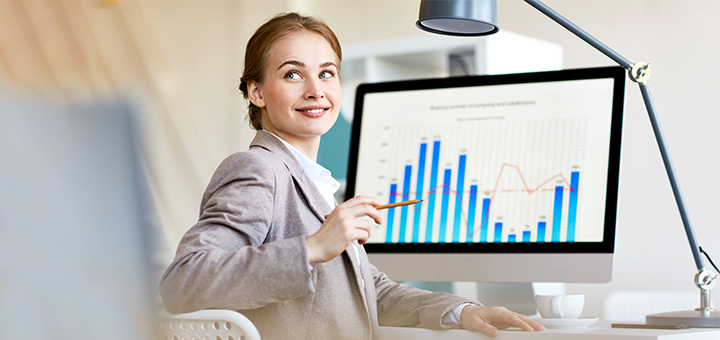 In the present-day world, everything is data-driven. And hence expertise in analyzing and interpreting complex data sets has become essential. Organizations can utilize it to improve decision-making depending on the information at hand. Pursuing an online MBA in Data Science can be very lucrative. Many universities and institutions offer online master's degrees in Data Science.

How Does Master's in Data Science Help in Career Development?
Following are few of the ways in which Masters in Data Science can help in the career development: -
Industry-relevant: The industry has a focus of this course. Nearly all industries began utilizing easily accessible data. Because of this, there is a great need for data science professionals.
Reduction of risk: By examining the information available, one could forecast potential future problems or dangers that a company might encounter. This results in the proper decision and, as a result, lowers the risk a business may face.
Untapped Opportunities: Data provides the extra information that companies or organizations need to tap yet. An expert in Data Science will be able to identify those untapped opportunities to provide benefits to the preferred industry or organization.
Global Career:Professional options are many and available globally. As a result of the enormous demand-supply imbalance. You can get a lucrative job with an MBA in data science.
Crucial in the Company Growth: Since the data offers various business-related features, the corporation can use that information in a variety of ways to its advantage.

What are the Skills you Develop with this Course?
With Data Science online Master's program one can develop few of the following skills:
Statistics & Probability: Statistics & probability are vital for Data Science. So one will develop an in-depth knowledge of statistics & probability.
Programming: Python, R, SAS, and SQL are among the programs in that one will excel because they are necessary for professional success.
Machine Learning & Deep Learning: A Data Science degree holder gains proficiency in ideas like Linear Regression, Logistics Regression, Decision Tree, etc. since Machine Learning & Deep Learning are essential.
Cloud Computing: They acquire a good command of platforms like Amazon Web Series (AWS), Microsoft Azure, and Google Cloud.

5 Things to Consider while Choosing Data Science Program
Data science can be lucrative, but there are five things to think about first:
Aptitude for Computer Programming: Since Data Science is highly dependent on the programs like Python, and SQL, the right aptitude for mastering them becomes vital.
Database Management: Managing an extremely high volume of data is not a cup of tea for everyone. This course should have opted only when one can handle such a large volume of data.
Data Visualization: After all the data has been sorted, integrated, or otherwise processed, it is crucial to properly visualize the data properly to get the correct conclusion. Consider the MAB in Data Science if you are skilled in visualization.
Interpersonal skills: The conclusion drawn from the data needs to be conveyed to the client, superior, business owner, and so on. And hence, good command of interpersonal skills is essential. This is the best for extroverts.
Business Strategy: If one lacks the very fundamental foundational knowledge of company strategy, all the aforementioned abilities are for naught. The strategy serves as the foundation for all judgments and conclusions drawn from the given facts. Thus, business strategy aptitude is extremely essential.
To conclude, one can pursue Data Science online Master's program. Several institutions and universities provide affordable online Data Science Master's degrees.