Can an Online MBA be a Great Option for BCA Graduates?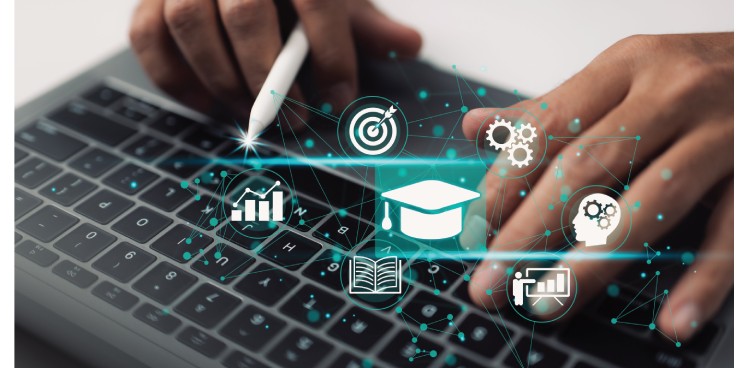 In today's competitive job market, earning a bachelor's degree is insufficient to stand out amongst a large chunk of candidates with equally impressive credentials. Many employers also prefer candidates with a master's degree over regular undergraduates. So, a Master of Business Administration (MBA) is considered a postgraduate degree with the potential to improve a candidate's career trajectory. Taking online MBA programs after pursuing a Bachelor of Computer Applications (BCA) course prepares graduates to get into top management roles in the IT industry, expanding their professional networks and improving job opportunities.
Is it a Good Option to do MBA After BCA?
Absolutely! Studying for an MBA after a bachelor's degree in Computer Applications equips a techie with the core fundamentals of business management. With a deep understanding of business, BCA graduates can start their own businesses in the industry or break into the corporate sector. An astute business acumen is imperative to succeed in the business landscape. The two-year post-graduate course opens up opportunities for career growth and financial compensation, whether you work in technology, finance, administration, management, marketing, retail, or manufacturing. Therefore, opting for an MBA after BCA is a wise professional move for individuals aspiring to develop management and leadership skills to climb the career ladder.
What will be the Benefit of Pursuing an MBA Degree After BCA?
If you're considering starting a business or pursuing a management role, an MBA can benefit you in numerous ways. The following are the most compelling reasons to obtain an MBA degree after BCA:
Improved Career Opportunities: An Online MBA degree provides BCA graduates with broader skills and knowledge, making them eligible for a wider range of job roles. The latest data shows that MBA graduates have a higher employability rate and access to managerial positions than BCA graduates alone.

Various Specializations: KLU Online MBA programs offer various specializations, such as HR, Finance & Marketing, Logistics & Supply Chain Management, Data Science, and Digital Marketing. BCA graduates can leverage their technical background and combine it with management skills, gaining expertise in areas that are in high demand in the current job market.

Increased Salary Potential: The latest salary surveys indicate that MBA graduates earn higher salaries than BCA graduates. Integrating technical expertise and business acumen positions them for leadership roles, often accompanied by attractive compensation packages.

Networking and Industry Exposure: Pursuing an MBA exposes BCA graduates to a diverse network of professionals, including peers, faculty, and industry experts. Building these connections can open doors to new opportunities, collaborations, and potential career advancements.
How Can an Online MBA Through KLU Online Help?
KLU Online offers Online MBA courses that are tailor-made for working professionals. Opting for Online MBA courses at KLU Online allows individuals to simultaneously work and pursue their degrees. Pursuing MBA for BCA students gives them a leg up when they want to move in their careers.
Moreover, earning an Online MBA degree from KLU Online can give BCA graduates a competitive edge, enabling them to bridge the gap between technical expertise and managerial capabilities. It helps them expand their job prospects, increase their earning potential, and offer opportunities for specialization and entrepreneurship.