10 Things to Know Before Pursuing an Online MBA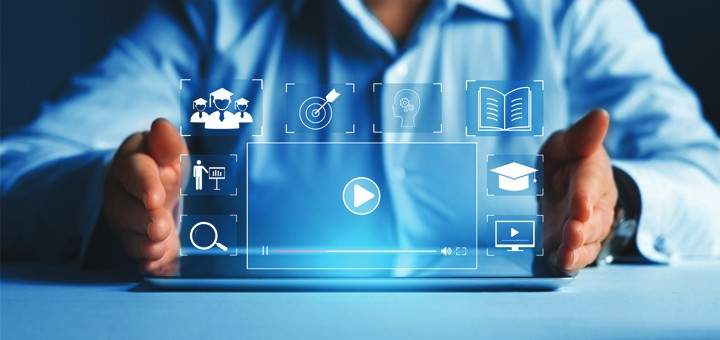 An Online Master of Business Administration (MBA) is generally considered a worthy investment as it improves career trajectory and offers a better return on investment. According to the Annual Reports and Information Staff by National Center for Education Statistics, U.S. Department of Education, business remains the most popular postgraduate discipline among students. The long-term benefits of earning an online MBA degree, which includes a higher salary, better career opportunities, management skills, robust networking, global exposure, and improved communication skills, outweigh the degree's immediate monetary and time costs. That's why many fresh graduates and working professionals consider pursuing an online MBA in India and abroad
Simultaneously, choosing the right online MBA course is not a cakewalk due to the mushrooming of business schools offering this coveted degree. So, how to choose an online MBA program that guarantees a promising future and what are the things to know before doing MBA are the two most crucial questions that pop into the minds of a majority of students who aspire to opt for an MBA degree program.
In this blog, we will discuss the top ten factors to consider and learn before choosing an online MBA program. Aside from this, this blog will talk about affordable online MBA programs in India. Keep reading!
10 Things to Know Before Enrolling in an Online MBA
Before you decide on an MBA program, the following are the ten things that you must know:
Accreditation: Online MBA program's accreditation and recognition of a university degree ensures that it meets specific standards in areas like education quality, financial assistance, student assistance, cutting-edge curriculum, and other facilities. KLU Online offers UGC-approved and NAAC A++-certified online programs to help students advance their careers.
Duration of Program: Upskilling through an online course shouldn't be a tightrope walk. Therefore, checking the course length you are applying for is crucial, keeping your work and other priorities in mind.
Course Curriculum: The curriculum must focus on the overall development of a student. A well-crafted course syllabus outlines all the essential information about a college course.
Student-Faculty Ratio: Another essential thing to consider while choosing an online degree program is the number of students divided by the number of teachers in the university. A lower student-faculty ratio indicates a better learning environment and focuses more on giving individualized attention.
Fee Structure: An online degree should be good in terms of cost so that it doesn't burn a hole in your pocket. Pursuing an online degree at KLU Online is affordable and offers a better return on investment.
Flexibility: Most students consider pursuing an online degree as it allows them to study from the comfort of their homes and time. It gives students the privilege to learn at their own pace. So, don't overlook the flexibility aspect while choosing the online MBA course.
Industry Exposure: MBA bridges the gap between theoretical knowledge and practical skills. Therefore, getting exposed to a variety of fields is imperative to become industry-ready. Taking up an MBA degree at KLU Online provides excellent exposure to the global business community.
Networking Opportunities: Forging links with people is critical to building long-term relationships. With a considerable number of international students, KLU Online offers robust networking opportunities where students can exchange ideas. These ideas can help professionals build the knowledge that can sustain success.
Scholarships and Financial Aid Options: Scholarships and financial assistance allow many students to pursue their dreams without financial constraints. Pursuing a UGC-approved online MBA course helps you quickly get education loans or other financial aid.
Job Prospects: Many colleges, universities, and online education companies offer a broad range of online programs. However, you must consider those that make you job-ready and provide placement assistance.
Conclusion
KLU Online is a top-notch university offering the best online MBA programs in India. This online education platform allows students and working professionals to learn at their own pace while exposing them to students from different parts of the world. In addition, the course fee for MBA is relatively more affordable at KLU Online than at others. Moreover, considering the above ten points will help you choose the right MBA course for a brighter future.