12 Advantages of Learning Online for Working Professionals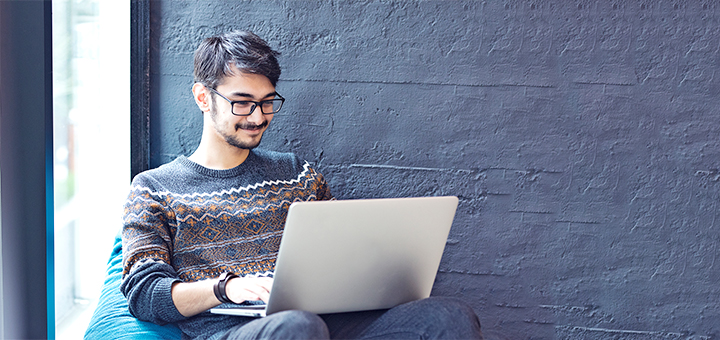 Many people want to update their profiles with new degrees. But since the majority of working professionals are unable to take time off to seek higher education, this may remain a fantasy for them. Online education is helpful in this case. The demand for online courses has skyrocketed, particularly post-covid.
The following are 12 advantages of online learning:-
Self-Pace and Flexible: One has a lot of freedom to select their own comfortable time and pace for learning thanks to the self-paced and flexibility of the system.
An Improved Global Perspective: An Improved Global Perspective: An Improved Global Perspective: Having classmates from all around the world in the same class broadens their viewpoint and comprehension.
Helps in Career Advancement: An added qualification gives an edge over others while considering promotions. It ensures smooth vertical movement of the career.

According to weforum.org, 17.3 M Americans, 13.6 M Indians, 4.8 M Mexicans, 3.7 M Brazilians, 3.3 M Chinese, 2.4 M Canadians, 2.4 M Russians and so on prefer Online education to upgrade their skills or pursue Degree for the career advancement.

100% Online: There is no need to visit the campus. Everything, from admissions to lectures to tests, is done online. Geographical obstacles are eliminated by having everything online, enabling many people to enroll in online courses.
Super Time and Money Saver: It saves a lot of time and energy because one does not have to travel on congested roads or railroads. Even has the advantage of spending less money when studying abroad.
Wide Range of Courses and Programs to Choose: Numerous colleges and universities provide a variety of long- and short-term courses. One can choose based on their needs and interests. People frequently pick up new talents to pursue new pastimes.
Collaboration from Peers: As everything is online, peer bonding makes crucial to master the course. And hence increased collaboration which also helps in building a superb network.
Numerous Modes of Communication: There are numerous ways to communicate. One can learn through emails, video conferencing, and other channels. Similarly to that, it is accessible through a phone, laptop, or any other convenient media for both parties.
Repeated to Access to the Course Materials: In contrast to taking notes for a typical course, the course content can be returned as many times as desired.
A Sustainable Option: It is the least environmentally harmful because it doesn't need movement or traveling, making it the most environmentally friendly.
More Free Time: There is plenty of time left because travelling is not necessary. This not only makes learning easier but also gives students time for extracurricular pursuits.
Creating Your own Space to Study: Not everyone enjoys studying in a traditional classroom environment. Based on personal preferences and requirements, one can create their own space. This is one of the best pro of online learning.
Few of the UG and PG online degrees programs available are as follows:
In conclusion, it's great for people who are ready to use their leisure time to advance their careers or perhaps carve out a unique niche in the world of their hobbies and have good time management abilities. Online learning is crucial for working professionals who can learn while doing so, making this a fantastic opportunity. If properly pursued, the advantages of online learning are plenty.