How Can Women Upskill and Find a Job After Career Break?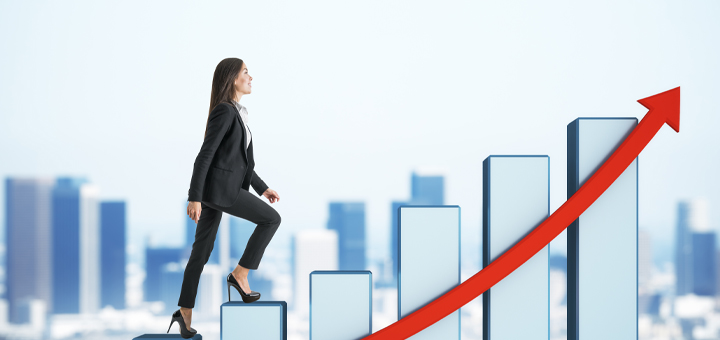 Have you hit a pause on your thriving career for some reason? Whatever the reason, it's just a pause, not a full stop. In fact, you will be delighted to hear that you are not alone in this "Great Breakup," as many women are taking a career break to rethink their future. According to the latest study on Women in the Workplace by LeanIn.Org and McKinsey & Company, women leaders are leaving jobs at an alarming rate due to higher economic and personal pressure on them, such as unequal pay, stress and burnout, harassment and microaggressions, lack of flexibility, limited advancement opportunities, marriage, pregnancy, and more. However, online courses and returnship programs allow women to upskill their existing skill sets and land lucrative jobs after a career break.
Why Should You Rethink About Your Career?
Re-entering the workforce is challenging for women as they face multiple tests, including a pay cut on re-entry and barriers in leadership. But gone are the days when climbing the corporate ladder was an uphill battle for women after a career break. Now, women are giving tough competition to men in every field by upskilling after a career break.
Fortunately, getting a job after a career break in India has become relatively accessible for women after educational institutes and IT giants started coming up with online courses or return-to-work programs. KLU Online is one of such esteemed universities that is widely known for offering accredited and globally recognized online programs, such as BCA, BBA, and MBA, to help women develop the skills that add value to their resumes and make them job-ready from the comfort of their homes. With numerous viable options to enhance your knowledge and skills, rethinking your career can improve your life on multiple levels.
Why is Upskilling Important for Women?
Upskilling provides women with wings to touch the sky. It enables them to work shoulder-to-shoulder with men in this cut-throat corporate world. Upskilling and reskilling themselves with new competencies and staying updated with the latest technologies allows women to succeed in a competitive job market and immune them against all odds in the workforce. In addition, obtaining new-age skills helps women to compete with men for C-suite roles in the corporate sector. Most of all, upskilling and reskilling are imperative to become independent and simultaneously making well-informed decisions for your career and family.
How Can You Start Upskilling After a Career Break?
Taking an online course is the best way to upskill after a career break, as it offers flexibility, accessibility, affordability, and the benefits of learning at your own pace. You can upskill careers with online programs as they provide access to increased course variety. KLU Online offers a wide range of approved and accredited programs that are carefully crafted to equip women with the latest skills and knowledge in the area while bridging the gap between men and women.
Takeaway
Upskilling and reskilling are crucial for women to rejoin the workforce after a career break. With KLU Online programs, you can restart your career with the same zeal and make a difference in the business world. So, are you ready to shine bright in the corporate sector? Explore our online courses today!