How is KLU Online Helping Professionals in Upgrading Skills?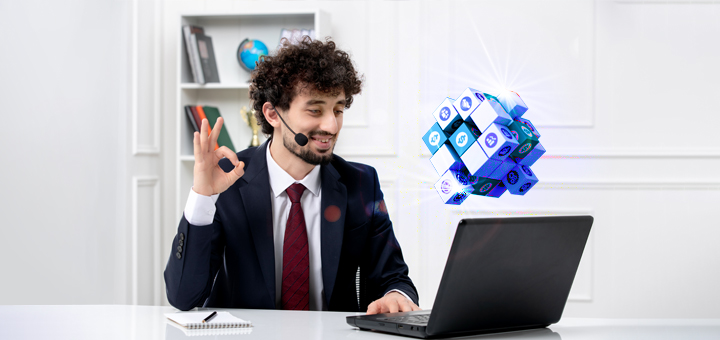 Advancing skill sets have become common within the workplace. Brushing up on existing knowledge and skills gives working professionals a competitive edge over others in the job market. That's why KLU Online, a UGC-approved with an A++ grade educational institution, offers online bachelor's degree programs to help students and working professionals remain competitive in a cut-throat culture.
KLU Online also provides online postgraduate courses to allow fresh graduates and working professionals to pursue further education and deepen their knowledge no matter where they are. Studying postgraduate degree online enables students to engage in research and academic pursuits while maintaining their commitments to their professional and personal lives.
The skills gained from online learning can empower them to take on new tasks while increasing their abilities to articulate to employers how they can make a difference in the workforce. Simultaneously, employers also look for knowledgeable, competent, and proactive candidates, as they can add value to the company. Nevertheless, earning an online degree is the most effective way to develop new skills and learn the latest practices and strategies in the field.
What Skills Will You Develop From KLU OL Degrees?
Earning an online degree provides a myriad of skills that make them job-ready. KLU Online offers a broad range of undergraduate and postgraduate courses in a variety of fields, including Bachelor of Business Administration (BBA), Bachelor of Computer Application (BCA), Master of Business Administration (MBA) in Digital Marketing, MBA Data Science, MBA Entrepreneurship, MBA Logistics & Supply Chain Management, and MBA HR, Finance & Marketing. Opting for a bachelor's or master's degree at KLU Online equips students with numerous skills besides umpteen career advantages. Read on to walk through a few benefits of attending KLU Online.
1. Improved time management
Time management helps students achieve their goals within a set time frame. Wisely managing time reduces stress and increases productivity. Effective time management enables you to work smarter, ensuring you finish more productive work in less time.
2. Digital literacy
Pursuing a master's degree online develops your basic technical skills. Studying online gives hands-on experience with several technologies. With basic technical skills, you can create new documents, use a word processing program, and navigate the Internet.
3. Work-life balance
Studying online allows you to learn at your own pace and convenience. You will be able to define your priorities and manage time to relax for improved productivity.
4. Effective communication
You will be exposed to different ways of communication during online classes. Each method of communication requires its own form of etiquette. This develops a strong foundation for communication skills.
How Can An Online Degree At KLU OL Enhance Professional Skills?
Pursuing an online degree at KLU Online equips you with a plethora of transferable skills and theoretical knowledge, preparing you to succeed in the corporate world. Each course at KLU Online is carefully crafted to make you job-ready. Opting for any bachelor's or master's degree at KLU Online enables you to develop hard and soft skills, build industry-oriented knowledge, and grow your confidence to take the next step.
Summary
If you're still wondering how to improve your professional skills, taking up an online degree program at KLU Online will be a safe bet for you to elevate your career. So, choose KLU Online to advance your knowledge, boost your employability, and take your career to a new height. Explore our tailor-made undergraduate and postgraduate degrees today!