How the Acceptance of Online Degrees has Risen After COVID 19?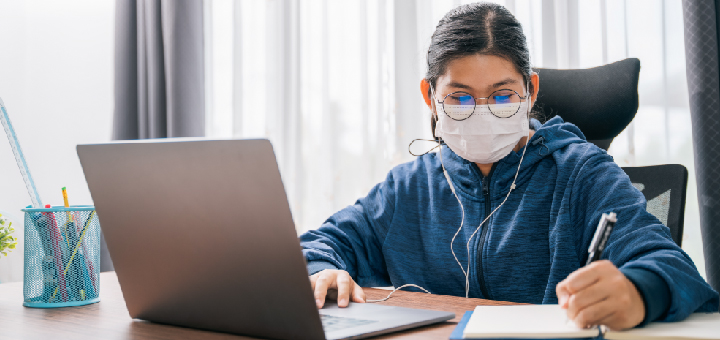 COVID-19 metamorphosed the world and peoples' thought processes. According to UNESCO, the United Nations Education, Scientific, and Cultural Organization, (UNESCO, 2020b), the coronavirus pandemic has impacted the education system across the world, and around 87% of the world's students were affected by school and college closures. After the lockdown's early hiccups, everyone began to accept reality. Even though there was a significant negative effect on social life, everyone—parents, teachers, schools, and colleges—fought for the cause and made sure that students received a good education..
What is the Impact of Covid-19 on Online Education?
Distance learning options include platforms, educational applications, and resources created to assist parents, students, and teachers to address this issue. People are gradually accepting the circumstances brought on by the global epidemic. Even though a few websites offered online degrees and diploma programs, very few people used them.
But during the prolonged curfews, people began to explore, and many of them added degrees, diplomas, or certificates to their resumes. Even after the lockdown was lifted, interest in online learning has skyrocketed among individuals all over the world. Many people began learning in their free time, be full-time workers or students who wish to pursue a dual degree.
How is the Educational Sector Responding to Covid-19?
Several companies relating to online education have been created. Even companies that provide online meeting spaces ensure that multiple students may attend classes simultaneously. Similarly, special offers from internet-related companies and laptop and phone companies came up with student-friendly models.
As per higher education considered, Covid-19 became a blessing in disguise. Many universities and colleges started online classes as well as quickly formulated online curricula to offer online degrees and certificate courses. People who were struck up in the region where high Corona cases are, helped many students to pursue and upgrade their skills and resume. Even many governments encouraged these companies with various relief packages so that they can upgrade and provide better facilities to the students.
The most striking part of this is that though the Covid-19 cases in most of the world have reduced, the popularity of online has increased. Understanding and observing the advantages of online education, online courses are becoming more and more popular among students instead of traditional campus classes.
Why Choosing an Online Degree Became So Popular?
People were aware of the benefits of internet learning. They discovered that there are fewer requirements to participate in a course and that it is flexible and self-paced. It guarantees a fully online education that aids in job advancement. Another benefit of online education is that it is less expensive than on-campus courses. A learner can study at their leisure thanks to the availability of multiple communication channels. It shortens travel times, saves energy, and makes it possible to learn from anywhere in the globe.
Many individuals were able to accelerate their career growth thanks to this. This inspired more people to seek online learning. One can get improved communication abilities, a global viewpoint, and the capacity for critical analysis, all of which are advantages for job advancement.
The Bottom Line:
In conclusion, there are many benefits of pursuing courses online, which is why people, and online degrees in particular, have gained popularity in India. Many Indian students are choosing online degrees as they realize the advantages of distance learning. Many people are benefiting from this, particularly since internet services are more affordable in India than in most western nations.